Employment Centers
1.Incentivize redevelopment and buildpublic/private partnerships
2.Secure appropriate zoning
3.Develop appropriate marketing andbranding for employment centers and target industries
4.Create employment centers throughout the region
5.Encourage clustering through target industry support programs
1.Incorporate new employment centers in next comp plan update
2.Improve Infrastructure & Aesthetics of Major Corridors
3.Provide Support to School System toFacilitate Improvement
4.Address Crime
5.Develop Cultural Identity
6.Consider Game-Changing Projects
Industry Niches for District 3
Fabricated Metals Manufacturing
Medical Equipment and Supplies
Laboratory Equipment and Supplies
Light Manufacturing and Assembly
Construction Materials Manufacturing
Specialized Freight Trucking
Truck Terminals Back
Office Support Services
Warehouse Distribution
Employment Center Locations
I-20/Candler Road Employment Center
Currently housing the South DeKalb Mall, this exit is well positioned and has plenty of available infrastructure for redevelopment.
Quick Facts
Employment: 2,900
Business: 495
Total Square Feet: 3.4 Million SF
Total Revenues: $540 Million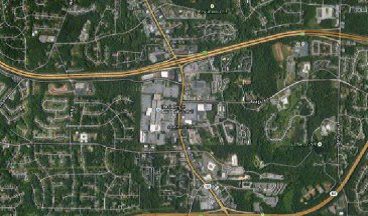 Memorial Drive Employment Area
The segment of Memorial Drive between Atlanta and Avondale Estates could stand to benefit greatly from redevelopment and currently only houses underperforming or underutilized retail and commercial establishments.
Quick Facts
Employment: 2,050
Business: 202
Total Square Feet: 1.5 Million SF
Total Revenues: $290 Million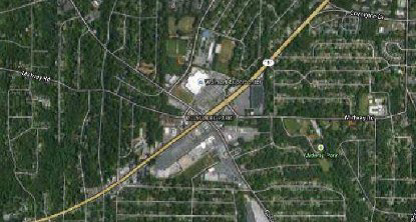 I-20/285 Interchange Employment Area
This junction of two interstate highways has large tracts of undeveloped land located nearby.
Quick Facts
Employment: 60
Business: 23
Total Square Feet: 470,000 SF
Total Revenues: $13 Million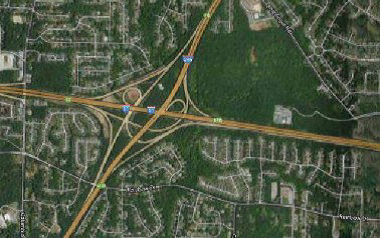 Moreland Area Employment Center
Already a substantial commercial logistics and manufacturing corridor, the Moreland area is close to the I-675 / I-285 Interchange and has room for additional growth.
Quick Facts
Employment: 2,250
Business: 90
Total Square Feet: 1.1 Million SF
Total Revenues: $410 Million
Latest Tweets